Gravity Waves
Apple Watch Game (sponsor):
Become an Astronaut Dive into the pixel world of a lonely astronaut trapped in space. Gravity Waves is one of the best available games for Apple Watch. Collect bonuses, avoid meteors, defeat UFOs and beat new records!
The game was also mentioned on Youtube as one of the best game for Apple Watch 2020 starting at time 5:20
https://www.youtube.com/watch?v=S3Be4qZ1U9
Gravity Waves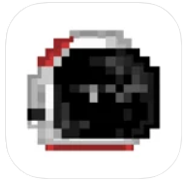 Drop In
(sponsor)
Jump over the obstacles and fall through all the rings. Thanks to simple, easy to learn one finger controls, awesome visual effects and addictive gameplay you will find yourself super satisfied. Do you have what it takes to reach the inner circle? Let's find out! Play now for free!
Drop in